Grow and Flourish is based on 1:1 time with Kristian Livolsi. This is about high level advisory, accountability, encouragement and action.
Kristian spends an unbelievable amount of time helping people gain achievement and fulfilment.  He helps them do it faster, smarter, better, showing them the shortcuts, teaching them the strategies and modelling what works, and this helps them save years.
He goes beyond achievement and ensures they live an outstanding life.
Working with Kristian Livolsi is your ultimate tool to achieve outstanding results. Some of the most successful companies and entrepreneurs in the world rely on business advisors to help them become distinctive from their competition.
From Olympic athletes to business and political leaders, the best of the best surround themselves with advisors.  Kristian isn't just there to help you achieve your initial goals – he is committed to with you on the journey, continually pushing you and your team to achieve even greater results.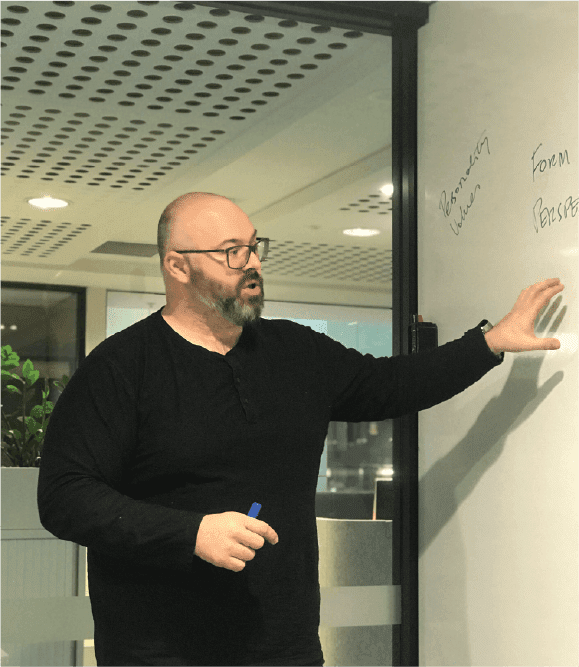 The program is designed to set you a new standard! It will make you step up because there are no excuses and no complacency.
During these meetings, you will set clear goals and map action plans to achieve them, you will break through limiting beliefs that are holding you back and we will identify opportunities and strategies for driving your business growth.
You will also be supported via email and resources in between sessions.
CEOs and Business Owners
$1,000,000 turnover
>5 employees
 12-month program
Strictly limited to 20 clients
$5500 engagement fee
$3300 per month
BENEFITS OF GROW AND FLOURISH
Kristian will get to know you and your business and empower you with personal, 1:1 guidance to help push you to achieve your goals and meet your organization's specific needs.
Grow and Flourish is more than just business it's about you and the human aspect. Kristian has been there with over 77 of his own businesses and worked with over 500 companies, so he knows a thing or two about being a businessman, entrepreneur, husband, father and family man.
When you secure the best advice and tools you can;
TRUSTED ADVISOR AND GROWTH STRATEGIST TO CEOS AND BUSINESS OWNERS
Oxamii
He understood whats its like to lose everything and we shared our war stories, but more importantly he really understood from an emotional level what its like when you feel like the loneliest person in the world, what the world calls "failure". Jack Ma of Alibaba use to tell his team not about his successes, but all his failures because thats where people get the best lessons from. In my case I have learnt as much from Kristian's failures as from his wins and thats what makes him such a great teacher and mentor.

Aaron Yew | Co-founder
OrganiQ Australia
He challenges others to push beyond their personal boundaries, to exceed their own expectations…His ability to never judge and overlook first impressions empowers him to bring out the best in people. Kristian has assisted me in transforming my personal life and my business Organiq Australia.

Sally Lydia Paech | Founder
Augment Space
It's always been a pleasure to work with Kristian. He's a motivated and driven individual who has a "never say die" attitude towards business. I regard Kristian as an expert in motivation, coaching, team building and relationship building. As a motivated and driven individual, Kristian has been an integral part of our team at Augment Space and is brilliant to work with.

Akash Nigam | Co-founder
Good Scout Travel
"It was really helpful to draw upon his vast array of business experience, he filled us with confidence to keep chasing our goal and not be deterred as we hit any roadblocks. In particular he helped us understand that this is how most businesses start and that being authentic and sticking to our values will pay off in the long run. We are really grateful to have Kristian as our mentor"

Akash Nigam | Co-founder
Bygen
"We say the following with absolute confidence: without Kristian's involvement, our company would look very different than it does today, and indeed might not even exist at all. We have nothing but the utmost respect for him, and offer this reference as a testament to the fact that he will add enormous value to whatever endeavour he is involved in. We look forward to his continued involvement in ByGen, and are excited to have him on the journey with us."

Lewis Dunnigan and Benjamin Morton | Co-Founders

Prof Jeremy Thompson ART Lab Solutions
Your advice concerning business development strategies, marketing strategies, overcoming export issues, and following customer communications, have been truly 'eye-opening' and hugely valuable.

Dr Jonathan Hall Co-Founder & Director Life Whisper
He is always ready to listen with empathy, to talk through anything. I always feel able to speak my mind with Kristian and walk away from any meeting with him feeling empowered, and able to do anything.

Carlos Lopez Founder NumuWorld
His knowledge and the way he shares it with us openly is priceless and one of the most important secret assets of NumuWorld.

Jordan Gruber CEO Frontier Microscopy
SA Young Achiever of the Year 2018
Rarely have I had the opportunity to work with someone as gifted as Kristian. Kristian is wise and trustworthy, passionate about helping entrepreneurs overcome hardship that he has himself experienced.
READY TO TAKE BACK CONTROL AND
ACHIEVE SUCCESS WITH GROW AND FLOURISH ?
Schedule your free 30-minute consultation with Kristian Livolsi today to learn even more
about all the ways we and the GROW AND FLOURISH can help you and your business